CERTIFICATIONS
DIM GROUP is in possession of the following certificates:
-SOA certificate of qualification to the execution of public works for categories
OS35 (Classe III) e OG6 (Classe II)
.
-Quality Certification
ISO 9001:2015
-Security Certification
ISO 18001:2007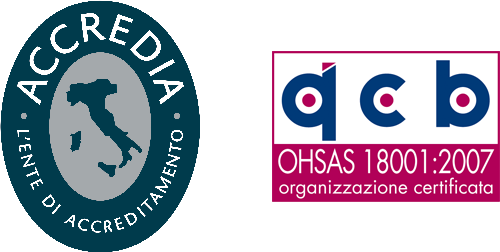 HISTORY
DIM Group started in 2009 as a detachment from the mother enterprise DIM Gas. It has more than 40 years of activity in planning and design, construction and maintenance of distribution and transport networks of natural gas. During these years of experience in management and construction of technological networks of underground services, DIM Group has become particularly sensitive to the use of technologies that consent qualitatively high achievements while reducing damage to the environment to the minimum. Back in the eighties, when DIM Gas was already among the top firms in Italy, it used specific technologies for the laying of pipes without excavating, better known as No-dig or Trenchless, with the first pneumatic tunnel borers.
SYMBOL
An enterprise starts with a symbol that embraces its work, its history and its objectives. The coats of arms of the aristocracy that can be admired today in the old courtyards of the universities were defined enterprises. The symbol created for DIM Group by Sergio Bianco is made up of the initial letter "D", rotated three times to create a trident. The curve of the three 'D's generates a continuous line that confers infinite development to the symbol and expresses the mechanics of a progressive and dynamic advancement; the arrow that projects from the heart of the first letter accompanies the reader from left to right, ideally leading into the symbol itself. This graphical solution evokes the peculiarity of the business that makes use of specific technologies and competences to lay networks of piping while respecting nature and maintaining the integrity of the territory.
PEOPLE
The people who make up the staff of DIM Group believe in the nobility of even the simplest and most tiring of jobs, on condition that it is carried out with a skilled hand and a passion for a well-finished result. This has permitted the establishing of friendly and trusting relationships that constitute the real spirit of the group before considering any technical ability.